Hyundai Repairs
Mike's Auto Repair Can Meet All Your Hyundai Repair and Maintenance Needs
Mike's Auto Repair in Lake Geneva, WI 53147, and Elkhorn, WI 53121 provides reliable and affordable service for Hyundai vehicles. Hyundai, the South Korean automaker, has been on a design renaissance as of late. They continue to move upscale, wading into the entry-level luxury market with great success. Buying a Hyundai means you buy a car that's reliable, stylish and luxurious without breaking the bank.

Common problems a Hyundai could face over its lifetime include problems with the brakes and steering systems and issues with the wheels and hubs. Of course, the problems your Hyundai may face depends on the year, make and model of your vehicle.

Dedication is just one trait our well-trained automotive repair and maintenance technicians put into every repair or service they complete. Knowledge and experience helps our Hyundai service technicians complete a multitude of service tasks. Our team of technicians is ready to diagnose and repair any Hyundai vehicle problem you bring us. You can schedule an appointment today by calling us, Mike's Auto Repair, at Lake Geneva 262-248-3300, or Elkhorn 262-728-3300.

Affordable Hyundai Repairs

Mike's Auto Repair has a staff of technicians and service representatives waiting to diagnose and fix your Hyundai whether it's a repair problem or a maintenance issue. Being without a car can be a pain, and we understand that. We'll get you back on the road as quickly as we can without compromising our repair quality. You can visit us at Lake Geneva, WI, 53147, for a diagnostic, or call us at 262-248-3300 to schedule an appointment.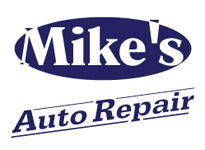 Heating and Cooling Services
, near
Lake Geneva, IL
Great people! We were traveling with my wife, daughter and our 8 year old granddaughter when the car overheated in the afternoon on a hot day. Mike's Auto pulled the best mechanic off another job to analyze the problem, a leaky fitting. They were not able to get the part the same day, but filled the car with a gallon and half of antifreeze and hoped we'd make it home. Here is the part that sets them apart. He wouldn't accept any payment, just shook hands and wished us safe travels. I'm so impressed. I'm 84 and had lost faith in this kind of old school kindness.
Dave Collins
, 07/19/2022