Lexus Repairs
Mike's Auto Repair Can Meet All Your Lexus Repair and Maintenance Needs
When you visit Mike's Auto Repair, you're bringing your car to a service center that has a dedicated and knowledgeable staff that is eager to get your Lexus luxury vehicle back on the road quickly. We use the latest automotive service techniques and technologies which allows us to repair a multitude of Lexus vehicles. We're conveniently located at Lake Geneva, WI 53147 and Elkhorn, WI 53121, and easy to reach. The staff at Mike's Auto Repair is waiting to complete maintenance or any repairs on your luxury vehicle.

Lexus, the luxury arm of Toyota, is an automotive brand that combines the reliability of Toyota engineering and safety with luxury styling and amenities. The Japanese luxury brand takes aim at its German competitors and offers a lineup of stylish cars and SUVs that offer comfortable interiors and copious amenities and technologies. Mike's Auto Repair in Lake Geneva and Elkhorn, WI is looking forward to keeping your Lexus operating at its best.

As reliable as Lexus cars are, some problems do crop up from time to time, especially in older models. Issues that may arise in older Lexus cars and SUVs include transmission issues and interior fit and finish issues after extended use.

Reliable Lexus Repairs

When you leave your vehicle with Mike's Auto Repair, you're leaving your Lexus with people who will treat your car as if it were their own. That's hard to come by in today's automotive repair and maintenance market. Our staff at Mike's Auto Repair is eagerly waiting to meet all your automotive needs. If you have questions, or just want to schedule an appointment, call us at 262-248-3300 for the Lake Geneva location, or 262-728-3300 for the Elkhorn location. You can also stop by - we?re waiting to help!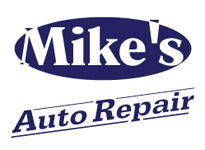 Heating and Cooling Services
, near
Lake Geneva, IL
Great people! We were traveling with my wife, daughter and our 8 year old granddaughter when the car overheated in the afternoon on a hot day. Mike's Auto pulled the best mechanic off another job to analyze the problem, a leaky fitting. They were not able to get the part the same day, but filled the car with a gallon and half of antifreeze and hoped we'd make it home. Here is the part that sets them apart. He wouldn't accept any payment, just shook hands and wished us safe travels. I'm so impressed. I'm 84 and had lost faith in this kind of old school kindness.
Dave Collins
, 07/19/2022