Infiniti Repairs
Mike's Auto Repair Can Meet All Your Intinifi Repair and Maintenance Needs
Mike's Auto Repair in Lake Geneva and Elkhorn, WI can perform the maintenance and repairs necessary for you to stay comfortable and confident in your Infiniti. Infiniti has found a unique way of combining performance, styling and luxury into a package that doesn't compromise reliability. With many models riding on platforms that are also under many Nissan vehicles, the relationship between Nissan and Infiniti remains strong. Infiniti vehicles embrace bold styling and supple, comfortable interiors that give their owners comfort and confidence.

Thanks to great engineering, Infiniti vehicles generally face few problems overall. Each model tends to have its quirks, but one common problem is wear to interior fit and finish over time. Regular use of your vehicle will put expected wear and tear on the parts.

At Mike's Auto Repair, located in Lake Geneva, WI, 53147, and Elkhorn, WI 53121, our staff technicians combine knowledge and experience in order to quickly and accurately diagnose and repair your Infiniti luxury vehicle. Our staff will deal with even the smallest issues, whether they are interior, exterior or under-the-hood problems. If you want your Infiniti to be in good hands, be sure to bring it to Mike's Auto Repair. You can schedule an appointment today.

Repairing And Maintaining Your Luxury Infiniti Vehicle

Bringing your Infiniti to us, Mike's Auto Repair, means you will be back on the road before you know it, with your car repaired and fluids topped off. Our staff at Mike's Auto Repair prides itself on courteous and friendly customer service. We are waiting to service all your Infiniti needs. You can call us at 262-248-3300 to schedule an appointment at the Lake Geneva shop or call 262-728-3300 to reach the Elkhorn location, or stop by our service centers. Our friendly staff is waiting.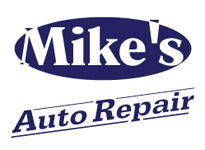 Heating and Cooling Services
, near
Lake Geneva, IL
Great people! We were traveling with my wife, daughter and our 8 year old granddaughter when the car overheated in the afternoon on a hot day. Mike's Auto pulled the best mechanic off another job to analyze the problem, a leaky fitting. They were not able to get the part the same day, but filled the car with a gallon and half of antifreeze and hoped we'd make it home. Here is the part that sets them apart. He wouldn't accept any payment, just shook hands and wished us safe travels. I'm so impressed. I'm 84 and had lost faith in this kind of old school kindness.
Dave Collins
, 07/19/2022