Jaguar Repairs
Mike's Auto Repair Can Meet All Your Jaguar Repair and Maintenance Needs
When you need your Jaguar to look and perform like the top-tier vehicle it is, Mike's Auto Repair located in Lake Geneva and Elkhorn, WI is your go-to maintenance center. Jaguar is a name that evokes sophistication. Jaguar, a British luxury sports car maker, combines performance and luxury into a package that is sleek and sophisticated.

Jaguar is a brand with a storied history - not only with road-going cars, but with race cars as well. That history has allowed Jaguar to build road cars with amazing performance. But they do face occasional maintenance issues. Some problems Jaguars face, particularly older models, include electrical issues and engine issues - which are often related to accessory units and not the engine itself.

No need to worry, however - our staff at Mike's Auto Repair has the knowledge and experience to repair and maintain your Jaguar to keep it in like-new condition. Cars this attractive should not be caged in a service center garage for long, which is why our team of highly trained Jaguar technicians is ready to get your car back on the road quickly. Call us today to schedule an appointment.

Jaguar is Sophistication Done Right

With such sophistication under the hood, a Jaguar is a vehicle that makes its presence known simply by existing. Being without one's Jaguar can be upsetting; who would want to wait to experience such vehicles? We here at Mike's Auto Repair certainly would not. We're located at Lake Geneva, WI 53147, and Elkhorn, WI 53121, where you can stop in for a visit. If you want to schedule an appointment, you can call our Lake Geneva location at 262-248-3300, or our Elkhorn location at 262-728-3300, today.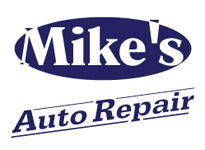 Heating and Cooling Services
, near
Lake Geneva, IL
Great people! We were traveling with my wife, daughter and our 8 year old granddaughter when the car overheated in the afternoon on a hot day. Mike's Auto pulled the best mechanic off another job to analyze the problem, a leaky fitting. They were not able to get the part the same day, but filled the car with a gallon and half of antifreeze and hoped we'd make it home. Here is the part that sets them apart. He wouldn't accept any payment, just shook hands and wished us safe travels. I'm so impressed. I'm 84 and had lost faith in this kind of old school kindness.
Dave Collins
, 07/19/2022