Fiat Repairs
Mike's Auto Repair Can Meet All Your Fiat Repair and Maintenance Needs
What makes our technicians here at Mike's Auto Repair, located in Lake Geneva, WI, 53147, and Elkhorn, WI 53121, so unique is their wide-range of repair and maintenance skills that span decades of automotive history, working on new and used Fiats alike. No matter what you throw at our highly-trained staff, they have the know-how and knowledge to repair your Fiat quickly and correctly. We are able to provide this service because of our comprehensive knowledge of the Fiat brand.

Fiat is now back in the U.S., and the Italian automaker is offering an ever-expanding host of new cars for the American market. We're happy to service your Fiat at Mike's Auto Repair in Lake Geneva and Elkhorn WI.

Fiats are small, fuel-efficient and fun to drive, offering a package of unique styling and affordability. This isn't the Italian automaker's first time in the States, and many older Fiats are still running around.

While the new Fiats are reliable, with only a few minor powertrain and electrical problems, the older cars still in the U.S. need some TLC now and then to keep them running in tip-top shape.

Affordable Fiat Repairs

Mike's Auto Repair prides itself on friendly customer service that answers all your questions and concerns about your Fiat automobile. We guarantee to have your Fiat, old or new, back on the road as quickly as possible, so you don't have to stop your life just because your car decides to act up. You can call Mike's Auto Repair at the Lake Geneva shop 262-248-3300, or the Elkhorn shop at 262-728-3300 to schedule a visit or ask a question. You can also stop by our service center. We're waiting to meet all of your Fiat needs.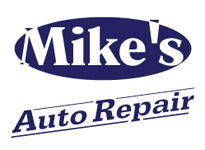 Heating and Cooling Services
, near
Lake Geneva, IL
Great people! We were traveling with my wife, daughter and our 8 year old granddaughter when the car overheated in the afternoon on a hot day. Mike's Auto pulled the best mechanic off another job to analyze the problem, a leaky fitting. They were not able to get the part the same day, but filled the car with a gallon and half of antifreeze and hoped we'd make it home. Here is the part that sets them apart. He wouldn't accept any payment, just shook hands and wished us safe travels. I'm so impressed. I'm 84 and had lost faith in this kind of old school kindness.
Dave Collins
, 07/19/2022