Audi Repairs
Mike's Auto Repair Can Meet All Your Audi Repair and Maintenance Needs
Mike's Auto Repair has a team of trained Audi automotive technicians in Lake Geneva, WI, 53147 as well as in Elkhorn, WI 53121. They are ready and able to handle any problem you and your Audi may experience. Our technicians regularly keep up on the latest news about Audi and know what the Audi brand is all about.

Audi is a German luxury automaker known for its reserved luxury cars that range from hatchbacks to high-end sports cars, running against the likes of Mercedes-Benz, BMW and in some instances, Lamborghini. Audi is the pinnacle of German luxury, blending subtle styling and plentiful amenities in a package that also sports Audi's world-famous Quattro all-wheel-drive system.

Understated luxury is nice, but every once in a while, a repair or two is needed. Typical Audi problems include burning excess oil, ignition issues and electrical gremlins that can creep up in older models. But those issues are nothing to worry about when you bring your vehicle to Mike's Auto Repair.

Affordable German Luxury Repairs and Maintenance

We here at Mike's Auto Repair understand how important your Audi is to your daily life. Our automotive service technicians are waiting to assist you in any way possible to not only guarantee your Audi is repaired, but it is done so with minimal hassle. Our friendly and knowledgeable staff at Mike's Auto Repair offer affordable Audi repairs. If your Audi is in need of repair, be sure to call us at the Lake Geneva 262-248-3300 or Elkhorn 262-728-3300 to schedule an appointment, or just stop by.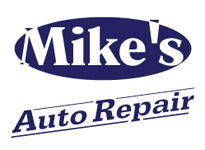 Heating and Cooling Services
, near
Lake Geneva, IL
Great people! We were traveling with my wife, daughter and our 8 year old granddaughter when the car overheated in the afternoon on a hot day. Mike's Auto pulled the best mechanic off another job to analyze the problem, a leaky fitting. They were not able to get the part the same day, but filled the car with a gallon and half of antifreeze and hoped we'd make it home. Here is the part that sets them apart. He wouldn't accept any payment, just shook hands and wished us safe travels. I'm so impressed. I'm 84 and had lost faith in this kind of old school kindness.
Dave Collins
, 07/19/2022