Isuzu Auto Repair in Lake Geneva
Mike's Auto Repair Pro Mechanics for Asian and Isuzu vehicles
Isuzu, a Japanese auto maker, is a pioneer in diesel engine manufacturing for reliable, hard working trucks. Isuzu makes the only low cab forward (LCF) truck offering two diesel engines and a gas engine that is compressed natural gas (CNG) and liquefied petroleum gas (LPG) capable.
With superior performance, exceptional maneuverability, and superior engineering your Isuzu trucks will keep trucking for years to come. At Mike's Auto Repair in Lake Geneva, we appreciate that you want to keep your Isuzu truck hard at work. Maintenance for a commercial truck can get expensive. You can count on us to help you keep service cost to a minimum for your Isuzu.
In 2009 Isuzu discontinued its passenger vehicle line to focus on heavy and light duty trucks. The often leaves Isuzu car and SUV owners with few choices for repair and maintenance. Our pro mechanics are highly trained in Isuzu engineer standards. We can repair your classic Isuzu car as well as we do the more modern trucks.
If you are looking for the best Isuzu repair and maintenance service near Lake Geneva then come to Mike's Auto Repair. We are here for you! Just call 262-248-3300 today or stop by our service center at 923 Williams St, Lake Geneva, WI, 53147.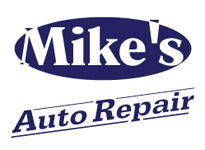 Heating and Cooling Services
, near
Lake Geneva, IL
Great people! We were traveling with my wife, daughter and our 8 year old granddaughter when the car overheated in the afternoon on a hot day. Mike's Auto pulled the best mechanic off another job to analyze the problem, a leaky fitting. They were not able to get the part the same day, but filled the car with a gallon and half of antifreeze and hoped we'd make it home. Here is the part that sets them apart. He wouldn't accept any payment, just shook hands and wished us safe travels. I'm so impressed. I'm 84 and had lost faith in this kind of old school kindness.
Dave Collins
, 07/19/2022