Pontiac Repairs
Mike's Auto Repair Can Meet All Your Pontiac Repair and Maintenance Needs
Visit Mike's Auto Repair, located in Lake Geneva, WI, 53147, and Elkhorn, WI 53121, and our team of well-trained Pontiac service technicians will be able to assess your Pontiac's situation. We take pride in knowing everything about your Pontiac vehicle. This allows us to provide the best services available at affordable prices.

Pontiac is a brand that was discontinued amid the Great Recession and the bankruptcy of General Motors. The brand was a sporty off-shoot of the automaker, taking platforms from GM's global portfolio and molding them into American sports cars of varying levels and performance combinations. The brand was able to not only differentiate itself from the competition, but from other brands GM offered in the U.S. Before its demise, the brand had created a rabid following, which is why many vehicles are still on the road today.

Your Pontiac vehicle, new or used, will need to have maintenance or repairs completed during your ownership. There will always be general maintenance needs, however, you could see problems with the engine, interior fit-and-finish issues over the life of the vehicle or transmission, depending on the model and year of the vehicle.

Pontiac Vehicles Fixed At Affordable Prices

Mike's Auto Repair has a knowledgeable and friendly staff ready and waiting to fix your Pontiac vehicle and get you and your car back on the road as soon as possible. Mike's Auto Repair prides itself on offering affordable and efficient repairs that get you back on the road without breaking your wallet. We are waiting to service all your Pontiac needs. Give us a call at 262-248-3300 to reach the Lake Geneva shop or 262-728-3300 for the Elkhorn location. You can also stop by one of our service centers to meet our inviting staff, which is waiting to help you with all your Pontiac needs.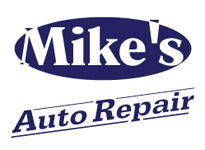 Heating and Cooling Services
, near
Lake Geneva, IL
Great people! We were traveling with my wife, daughter and our 8 year old granddaughter when the car overheated in the afternoon on a hot day. Mike's Auto pulled the best mechanic off another job to analyze the problem, a leaky fitting. They were not able to get the part the same day, but filled the car with a gallon and half of antifreeze and hoped we'd make it home. Here is the part that sets them apart. He wouldn't accept any payment, just shook hands and wished us safe travels. I'm so impressed. I'm 84 and had lost faith in this kind of old school kindness.
Dave Collins
, 07/19/2022