Kia Repairs
Mike's Auto Repair Can Meet All Your Kia Repair and Maintenance Needs
We here at Mike's Auto Repair are ready to handle your Kia repairs and maintenance needs. We're located in Lake Geneva, WI, 53147, and Elkhorn, WI 53121, and our staff is highly trained and knowledgeable about Kia vehicles.

Kia, the South Korean automotive company that's famous for its SUVs, compact and efficient sedans and luxury aspirations, is a brand that combines affordability with great style and options. If you're looking for a reliable, affordable shop to service your Kia, Mike's Auto Repair at Lake Geneva and Elkhorn, WI is the best choice in the area.

Kias are well engineered, reliable and fun to drive, but some do have steering problems that do crop up from time to time. Not every Kia faces steering problems, but without proper maintenance, it can be an issue down the road - pun intended.

Fixing Your Kia Affordably

At Mike's Auto Repair our friendly staff wants to help you in any way we can, from answering your questions to scheduling an appointment. You can call us at 262-248-3300. You can also visit our service center in Lake Geneva and Elkhorn, WI. We can't wait to help you with all your Kia repair and maintenance needs.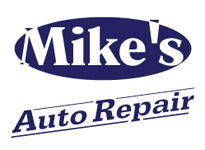 Heating and Cooling Services
, near
Lake Geneva, IL
Great people! We were traveling with my wife, daughter and our 8 year old granddaughter when the car overheated in the afternoon on a hot day. Mike's Auto pulled the best mechanic off another job to analyze the problem, a leaky fitting. They were not able to get the part the same day, but filled the car with a gallon and half of antifreeze and hoped we'd make it home. Here is the part that sets them apart. He wouldn't accept any payment, just shook hands and wished us safe travels. I'm so impressed. I'm 84 and had lost faith in this kind of old school kindness.
Dave Collins
, 07/19/2022