GMC Repairs
Mike's Auto Repair Can Meet All Your GMC Repair and Maintenance Needs
The friendly staff here at Mike's Auto Repair, located in Lake Geneva, WI 53147 and Elkhorn, WI 53121, is ready to handle any problems your GMC vehicle may encounter. From transmission to drivetrain issues, our team of dedicated and knowledgeable technicians are capable of a wide array of services. Our technicians are highly trained and will treat your GMC vehicle as if it were their own.

We understand that GMC is an offering from General Motors that blends performance and luxury into an affordable package of SUVs and trucks. The GMC brand has become synonymous with uncompromised dependability without sacrificing luxury since it introduced its top-of-the-line Denali trim.. Let Mike's Auto Repair in Lake Geneva and Elkhorn, WI keep your GMC running reliably by performing regular maintenance and repairs.

Being in the GM family means it does often share some parts with other GM brand vehicles, which means GMC vehicles can suffer from similar problems. Transmission and drivetrain issues could arise, though proper preventative maintenance can greatly reduce most common problems.

Affordable GMC Repairs

Mike's Auto Repair is ready to inspect your car, give you an estimate and get to work right away. You'll be back on the road in no time with all repairs and maintenance completed. Not having a car can be a major disruption in life and we understand the hardship that can cause. We here at Mike's Auto Repair offer affordable and efficient repairs. We're waiting to service all your GMC needs. You can give us a call at 262-248-3300 for the Lake Geneva location, 262-728-3300 for the Elkhorn location, or visit one of our service centers in Lake Geneva and Elkhorn, WI, Schedule an appointment today!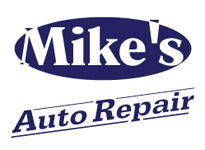 Heating and Cooling Services
, near
Lake Geneva, IL
Great people! We were traveling with my wife, daughter and our 8 year old granddaughter when the car overheated in the afternoon on a hot day. Mike's Auto pulled the best mechanic off another job to analyze the problem, a leaky fitting. They were not able to get the part the same day, but filled the car with a gallon and half of antifreeze and hoped we'd make it home. Here is the part that sets them apart. He wouldn't accept any payment, just shook hands and wished us safe travels. I'm so impressed. I'm 84 and had lost faith in this kind of old school kindness.
Dave Collins
, 07/19/2022