Ford Repairs
Mike's Auto Repair Can Meet All Your Ford Repair and Maintenance Needs
Mike's Auto Repair has highly-trained technicians on staff who have years of experience working on an array of Ford vehicles. The staff we have is also friendly and eager to answer your questions or concerns about what's wrong with your Ford vehicle. Any problem, from suspension to engine or transmission will be looked at by trained staff, diagnosed and then repaired. We know exactly what we're doing to your Ford vehicle, because of all the Ford's we have worked on and the strong heritage.

The Ford Motor Company has offered a wide range of cars over the company's history. From minivans to crossovers and SUVs, Ford has a vehicle suited for just about anyone, and Mike's Auto Repair in Lake Geneva and Elkhorn, WI is happy to provide service for them. Their two most famous vehicles - the F-150 pickup truck and the Mustang sports car - are both American icons that set the standards in trucking and American muscle cars.

Ford vehicles are known for their simple reliability, but sometimes problems do occur. No car is perfect. Ford vehicles can suffer from suspension, engine and transmission problems depending on the year and model of the vehicle. When things go wrong, though, you have nothing to worry about if you bring your Ford to Mike's Auto Repair.

Offering Affordable Ford Repair Prices

We here at Mike's Auto Repair offer competitive repair and maintenance prices to work on Ford vehicles. And we pride ourselves on working quickly while correctly fixing your car the first time so you can get on your way. If you'd like to schedule an appointment, you can call us at 262-248-3300 for the Lake Geneva location or 262-728-3300 for our Elkhorn location. If you're in the area of our service center, you can also stop at either one of our locations. Our staff is waiting to help.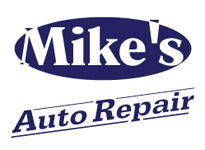 Heating and Cooling Services
, near
Lake Geneva, IL
Great people! We were traveling with my wife, daughter and our 8 year old granddaughter when the car overheated in the afternoon on a hot day. Mike's Auto pulled the best mechanic off another job to analyze the problem, a leaky fitting. They were not able to get the part the same day, but filled the car with a gallon and half of antifreeze and hoped we'd make it home. Here is the part that sets them apart. He wouldn't accept any payment, just shook hands and wished us safe travels. I'm so impressed. I'm 84 and had lost faith in this kind of old school kindness.
Dave Collins
, 07/19/2022