CODE OF ETHICS
To perform high quality repair service at a fair and just price.
To have a sense of personal obligation to each customer.
To recommend the services, repairs and maintenance to the car owners that are necessary to maintain the vehicle in safe working order.
To use only products which are safe and provide service that equals or exceeds that recommended by the vehicle's manufacturer.
To service and repair the vehicles in a timely manner and to keep the customer informed of any and all changes including completion times.
To give the best customer service possible and, in the case of any disputes, to provide a prompt and amicable resolution.
To ensure that my entire staff conducts themselves in a professional manner and in keeping with the high standards of the automotive industry.
To notify the customer if appointments or completion promises cannot be kept.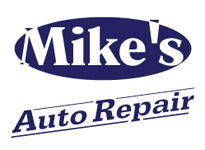 Heating and Cooling Services
, near
Lake Geneva, IL
Great people! We were traveling with my wife, daughter and our 8 year old granddaughter when the car overheated in the afternoon on a hot day. Mike's Auto pulled the best mechanic off another job to analyze the problem, a leaky fitting. They were not able to get the part the same day, but filled the car with a gallon and half of antifreeze and hoped we'd make it home. Here is the part that sets them apart. He wouldn't accept any payment, just shook hands and wished us safe travels. I'm so impressed. I'm 84 and had lost faith in this kind of old school kindness.
Dave Collins
, 07/19/2022