Chevrolet Repairs
Mike's Auto Repair Can Meet All Your Chevrolet Repair and Maintenance Needs
At Mike's Auto Repair, our Chevrolet service staff are trained to meet a wide array of problems your car may face over its lifetime. We have staff that perform general maintenance like oil changes and tire rotations but can also attack bigger problems that may arise in older Chevrolets, like body issues or engine problems. Our team has a wealth of experience working on the broad range of Chevrolet offerings. They can diagnose what's wrong with your Chevy, because they under the iconic history of Chevrolet.

Chevrolet has been the brand behind some of the most iconic cars in automotive history. From the Corvette to the Camaro, to the classic 1957 Chevy, the brand has been the backbone of American car culture. Chevrolet is the brand you go to when you're looking for the one car to drive off into the sunset and if you want to keep that vehicle in great shape Mike's Auto Repair at Lake Geneva, WI and Elkhorn, WI 53121 is eager to provide your vehicle with the high-quality maintenance and repair it deserves.

From trucks to SUVs, to small cars and crossovers, Chevrolet has a car for just about anybody. With such a wide array of cars to choose from, problems vary from model to model and year to year. Common problems include HVAC issues, interior wear problems and body issues.

Mike's Auto Repair Can Fix Your Chevrolet Affordably

We here at Mike's Auto Repair, conveniently located in both Lake Geneva, WI, 53147 and Elkhorn, WI 53121, understand how important your Chevrolet is to you, so our staff is trained to be highly effective. We want to get you back behind the wheel of your Chevrolet quickly so you can get on with your life. Nobody wants to spend a lifetime in a service center, and neither does your car. If your Chevrolet is having any problems, be sure to call us at our Lake Geneva location 262-248-3300, or our Elkhorn location 262-728-3300 today. Please stop by and pay our friendly staff a visit!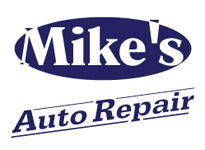 Heating and Cooling Services
, near
Lake Geneva, IL
Great people! We were traveling with my wife, daughter and our 8 year old granddaughter when the car overheated in the afternoon on a hot day. Mike's Auto pulled the best mechanic off another job to analyze the problem, a leaky fitting. They were not able to get the part the same day, but filled the car with a gallon and half of antifreeze and hoped we'd make it home. Here is the part that sets them apart. He wouldn't accept any payment, just shook hands and wished us safe travels. I'm so impressed. I'm 84 and had lost faith in this kind of old school kindness.
Dave Collins
, 07/19/2022