Toyota Repairs
Mike's Auto Repair Can Meet All Your Toyota Repair and Maintenance Needs
Mike's Auto Repair, located in Lake Geneva, WI, 53147 and Elkhorn, WI 53121 has a team of well-trained, knowledgeable Toyota service and maintenance technicians who have years of experience working on Toyotas.

Toyota one of the largest automakers in the world. The Japanese automaker makes a wide variety of vehicles - from hybrids to sedans, SUVs and pickup trucks. Over its history, the automaker has produced several sports cars. It has also been a pioneer in hybrid technology through its Prius vehicle.

Toyota has built itself a reputation of being reliable, carving itself a lot of market share simply based on its cars' reliability. Problems that do arise, old and new, are often in appearance, with many issues relegated to interior fit and finish problems that arise over the life of the car. This depends on the model and year of the Toyota vehicle.

Toyota Vehicles Fixed At Affordable Prices

Mike's Auto Repair has a well-trained staff of Toyota service technicians who are ready to service any of your Toyota vehicle needs. We understand the hardships you face when you're without a vehicle, so we will quickly get your vehicle back on the road. Mike's Auto Repair prides itself on offering affordable repairs. Our friendly staff is waiting to service your Toyota vehicle. You can give us a call at 262-248-3400 for the Lake Geneva shop, 262-728-3300 for the Elkhorn shop, or visit either service center.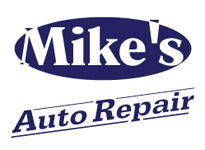 Heating and Cooling Services
, near
Lake Geneva, IL
Great people! We were traveling with my wife, daughter and our 8 year old granddaughter when the car overheated in the afternoon on a hot day. Mike's Auto pulled the best mechanic off another job to analyze the problem, a leaky fitting. They were not able to get the part the same day, but filled the car with a gallon and half of antifreeze and hoped we'd make it home. Here is the part that sets them apart. He wouldn't accept any payment, just shook hands and wished us safe travels. I'm so impressed. I'm 84 and had lost faith in this kind of old school kindness.
Dave Collins
, 07/19/2022