You Don't Have to Take Our Word for It!

Here's what some of our satisfied customers have to say about Mike's Auto Repair:


Great people! We were traveling with my wife, daughter and our 8 year old granddaughter when the car overheated in the afternoon on a hot day. Mike's Auto pulled the best mechanic off another job to analyze the problem, a leaky fitting. They were not able to get the part the same day, but filled the car with a gallon and half of antifreeze and hoped we'd make it home. Here is the part that sets them apart. He wouldn't accept any payment, just shook hands and wished us safe travels. I'm so impressed. I'm 84 and had lost faith in this kind of old school kindness.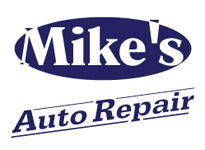 GTO Alignment
Alignment
, near
Elkhorn, WI
04/15/2021
Terrific work. Got my 2006 GTO aligned better than 3 other shops that worked on it previously.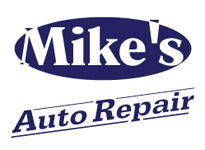 I would highly recommend them to anyone.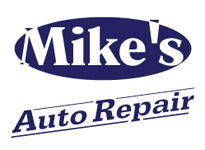 If you think Santa doesn't come in summer. You are wrong! We had the craziest experience very far away from home. Our BMW M3 broke down in Lake Geneva with the randomest problems. And Josh fixed all the problems in 1 day! There were no parts available at Lake Geneva for our car and he used his crazy connections and posted on Facebook and Josh's friend found the exact part we needed. And that was it, the car was fixed. Josh also gave an awesome deal on our new tires. You can count on Mike's Auto Repair!!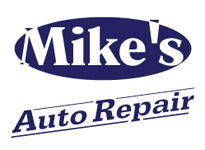 Great service and quick repair of a tire while in the area visiting. I would like to have this type of "above & beyond" service near my home. Highly recommended.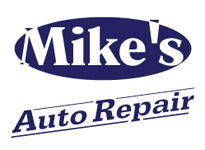 We needed a mechanic to inspect a car before we bought it. The first car was a mess, but we wouldn't have known if it wasn't for Josh and the team at Mike's. The car we bought is perfect and Josh made sure we were taken care of. Mike's is all about customer service. That's why they are now on our list of mechanics to refer friends and family to. Thanks!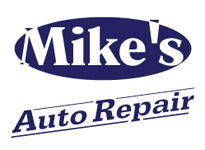 Always quick as long as there isn't a back log. I don't think I've ever had to leave the car overnight. Treat their regulars well and have a good amount from what I can tell. May not always be the cheapest but will be pretty straight with you for what you're paying for and I wouldn't say overpriced (it's always going to be cheaper to do it yourself if you can). Have been coming here for years now and recommended them to others. Haven't heard anything bad back yet.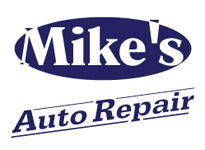 Amazingly accommodating and helpful on a weekend. Excellent customer service and thorough in educated explanation. Understood our emergency situation and took ownership over the issue to get it resolved diligently: We rolled into town 6 hours from home and the check engine light indicated a "detrimental" issue a few miles from our destination. With two small children aboard and in town just for the weekend, I went into panic mode. I called first thing Saturday morning, and they worked me in their already busy day. They found the issue quickly, repaired it professionally, and got us back on the road so we could actually enjoy our vacation. In our 14-year history with this vehicle, this was the single most pleasant and easy experience I've ever had with a mechanic. If we were local, this would be my "always shop", bar none. I cannot speak as to the relative cost because I have no room for comparison; however, in an emergent situation such as ours, a consumer should be willing to pay a premium, though I didn't feel like I did. Noteworthy: The mechanic who did the actual repair took the time from his busy agenda to not only test drive the car after the repair, but knowing our travel plans and situation, he took it out further to achieve a higher speed to make sure it would function properly for our immediate needs. Bravo!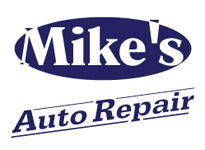 Josh and the team at Mike's were fantastic during our time of need. We developed a horrific grinding noise from our brakes. We were 100 miles from home and had another 300 miles to get to our destination. Josh worked us into their into their schedule. They inspected our brakes and found a large rust flake in the rotor making the noise. We didn't need brakes. They put the car back together and we were on our way. I went to pay the bill and Josh told me "No Charge" for brake inspection. They could have taken advantage of tourists that were stranded. Josh is a stand-up character and we appreciated his team working us into their busy schedule.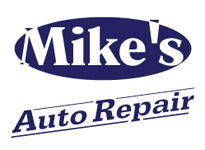 Amazing service!!!! Stopped in towards the end of the day with a serious problem, my hood wouldn't shut. Josh got me right in, they diagnosed the problem and fixed right on the spot. I will be going back to these guys. Fast and friendly, thanks!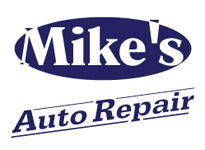 Stuck with an unrepairable flat in Lake Geneva on the day after Thanksgiving, Mike's was the only place open...but with a huge backup. 'Packer' Josh did me solid, by squeezing me in and installing my spare while my family and I had lunch and did some shopping...when I tried to pay, he said "forget it, enjoy the Holiday". Maybe he felt sorry for the Bears drubbing in Detroit the day before, but regardless, it was an awesome experience....5 stars Josh...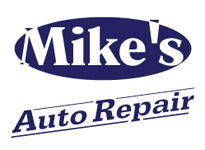 Very professional shop. Been here for a lot of work I can't do myself. Tires, Alignments, and other things. Always happy with the service.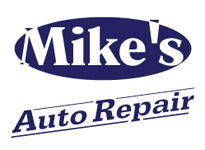 They did a great job on my car. And in a timely manor! Loved the people and they were very helpful! Will definitely be going back!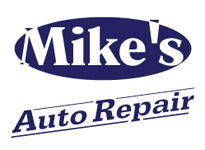 How many times have you been to an auto repair where the welcome was cold and left you feeling like they know and we don't and they have something over you? Well, I know they are the experts but with Mike's Auto Repair you get a friendly greet and full explanation of service with options....we like that! The option is giving you a list of auto needs and all of it or part of it can be done that moment. Car repair costs can be done gradually so you can figure out your plan of service. My father was a shop foreman for a major auto dealership for years and Mike's Auto Repair is that same style, good service, great communication and friendly greet.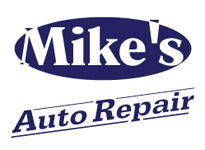 I have been going to Mike's ever since he's been here, no problems at all. His technicians are good and know what they're doing. I highly recommend him.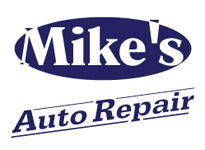 Mike's does a good job working on cars, they get right down to the problem and fix it the first time.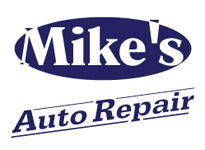 Very good service and knowledgeable technicians, the only shop I bring my cars to, time after time they always exceed my expectations.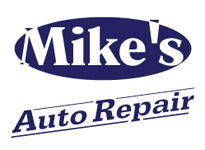 I was stranded on Interstate 43 heading to the Milwaukee Zoo to help chaperone a field trip for my boy's 2nd grade class, and called Mike's Auto Repair for assistance. They promptly got my car and gave me a loaner so I could go on with my trip. Everyone at Mike's was very professional, courteous, and they saved my day! Thanks Mike and Donna for all your help, you guys are the best!!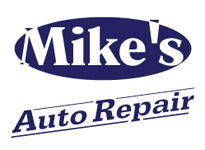 My devotion for Wednesday was exactly quoted by Brandon on March 23 which was a crazy coincidence. My Honda has never run better once they figured out the problem which was far from typical. Definitely worth the 40 mile drive. Thanks guys. Check out my dirtyrottensaintblog... you are in today's post. Peace.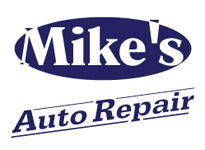 Awesome place to get your car work done. They're very professional, honest, and courteous. I never worry about anything when I leave my car with them. They've helped me several times when I was in a pinch. I highly recommend Mike's to anyone.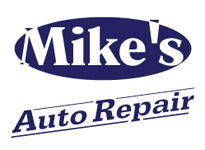 I'm glad Mike decided to expand to the Delavan area. I've taken my personal and business vehicles to Mike's Auto Repair and never have had a complaint. Very professional service and honest evaluations. They can take pride in this loyal customer; thank you Mike and Brandon and all the guys!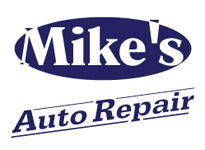 From the oil changes to a major repair, I've had great service from Mike's Auto. Brandon always has time for my questions and gives straight answers. I'm sticking with Mike's!!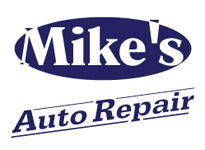 Awsome prices, good customer service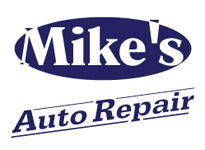 I have never had a shop more understanding of my needs and more honest with their work as Mike's Auto Repair. The briefness of my review is a testimonial to how completely Mike and his team have served me. I would recommend them to anyone.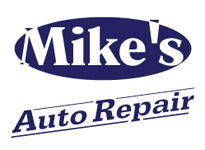 This place has some of the best service out there. Friendly and helpful. They fixed my car and got me back on the road fast.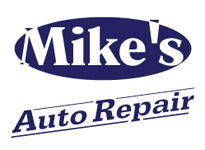 Extremely professional. These guys know what they are doing. If you want it done right the first time, I would highly recommend Mike and team. I've brought some unusual vehicle problems their way and they always figured out a way to solve the problem...without a big bill at the end. I trust all my vehicles to Mike.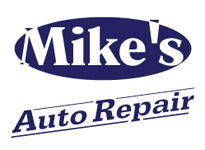 I heard good things about Mike's Auto Repair so I thought I would check them out. I was surprised with how friendly everyone was. I was in for an oil change and they found the problem with this noise I was having. They had my vehicle all fixed up in no time. They are now the only place I will go!!!!!
Discover More About Reviews and Repair Services At Mike's Auto Repair in Lake Geneva

Miscellaneous Auto Services
Signs That Your Car Needs A Mechanic
Auto Repair Near Delavan