Mazda Repairs
Mike's Auto Repair Can Meet All Your Mazda Repair and Maintenance Needs
Mike's Auto Repair has a team of trained Mazda technicians located in Lake Geneva, WI, 53147, and Elkhorn, WI 53121, who are ready to handle whatever problems crop up with your Mazda vehicle, because we understand what the affordable, sporty brand is all about.

Mazda, a company once owned by Ford and now on its own, combines reliability and fun driving dynamics in an affordable package that offers upscale design inside and out, a plethora of features and amenities, and a fun-to-drive attitude that many can only dream of imitating. While the Japanese brand may be small, Mazda is focused on offering reliability and sportiness to fit a wide range of tastes, needs and excitement levels.

Even as reliable as the Mazda brand is, there will come a time when your Mazda vehicle, old or new, will need to be serviced. Aside from general maintenance, you could see problems with the battery, interior quality over the life of the vehicle and excess engine noise, depending on the model and year of the vehicle.

Get Your Mazda Back On The Road Quickly

Mike's Auto Repair is ready and waiting to fix your Mazda and get you and your car back on the road as quickly and conveniently as possible. We understand the hardship not having a vehicle can cause, and the expensive repairs that could crop up. Mike's Auto Repair prides itself on offering affordable and efficient repairs. We are waiting to service all your Mazda needs so give us a call or stop by our service center. Our friendly staff is waiting so give us a call at the Lake Geneva shop at 262-248-3300, or the Elkhorn shop at 262-728-3300.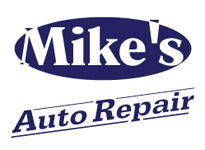 Heating and Cooling Services
, near
Lake Geneva, IL
Great people! We were traveling with my wife, daughter and our 8 year old granddaughter when the car overheated in the afternoon on a hot day. Mike's Auto pulled the best mechanic off another job to analyze the problem, a leaky fitting. They were not able to get the part the same day, but filled the car with a gallon and half of antifreeze and hoped we'd make it home. Here is the part that sets them apart. He wouldn't accept any payment, just shook hands and wished us safe travels. I'm so impressed. I'm 84 and had lost faith in this kind of old school kindness.
Dave Collins
, 07/19/2022