Lincoln Repairs
Mike's Auto Repair Can Meet All Your Lincoln Repair and Maintenance Needs
Lincoln is an American luxury brand that borders on legendary, and Mike's Auto Repair in Lake Geneva and Elkhorn, WI will keep yours in top shape. Named after former American President Abraham Lincoln, the Lincoln brand was bought by Ford Motor Company during the depression, where it went on to create iconic cars such as the Lincoln Continental. Lincoln is still a brand proud to bring luxury to the public, continuing to design stylish luxury cars and SUVS without compromising on amenities and technologies.

Being a sibling brand to Ford vehicles, Lincoln vehicles do have some reliability issues. Such problem areas include the suspension, engine and transmission. Like most brands, the older the Lincoln, the more likely it is to face problems, but all aging cars can have problems. To stop such problems from occurring, proper maintenance is needed.

To keep on regular maintenance, or to take care of any issues that could arise with your Lincoln vehicle, you can stop by Mike's Auto Repair, located at Lake Geneva, WI 53147, and Elkhorn, WI 53121. At our service center, our staff is highly trained and uses the latest technologies to perform maintenance and repairs on Lincoln vehicles. Whether your problem is related to your suspension, engine, transmission or other area our staff is ready to diagnose and repair it. We're also happy to perform regular maintenance on your Lincoln. The process is easy and our service center employees will keep you informed along the way.

Convenient Service at a Convenient Price

We here at Mike's Auto Repair offer competitive maintenance and repair prices to work on Lincoln luxury vehicles. We also pride ourselves on fixing your vehicle the first time so you can be back on the road without too much inconvenience - having to have one's car in the shop can often be a headache. Our friendly staff does everything possible to meet your needs and answer all your questions. To schedule an appointment, call us today at 262-248-3400for the Lake Geneva location, or 262-728-3300 for the Elkhorn location.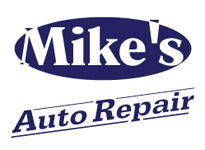 Heating and Cooling Services
, near
Lake Geneva, IL
Great people! We were traveling with my wife, daughter and our 8 year old granddaughter when the car overheated in the afternoon on a hot day. Mike's Auto pulled the best mechanic off another job to analyze the problem, a leaky fitting. They were not able to get the part the same day, but filled the car with a gallon and half of antifreeze and hoped we'd make it home. Here is the part that sets them apart. He wouldn't accept any payment, just shook hands and wished us safe travels. I'm so impressed. I'm 84 and had lost faith in this kind of old school kindness.
Dave Collins
, 07/19/2022