ALIGNMENT SERVICES
Correctly aligned tires will reduce tire wear, and ensure that your vehicle travels straight and true (without "pulling" to one side). Your tires should be checked during routine maintenance, but if you notice uneven tire wear or your car is pulling to one side, you should have a qualified automotive technician examine your car. You can trust the technicians at Mike's Auto Repair to thoroughly examine your vehicle's tires and correct the alignment if necessary. Call us at the Lake Geneva location 262-248-3400 or our Elkhorn location at 262-728-3300 if you have any questions or want to schedule an appointment.

Our alignment services include:
Alignment
Wheel alignment (or simply alignment) is standard car maintenance that involves adjusting the angles of the wheels so that they are set to the manufacturer's specifications. The main purpose is to let the suspension and the steering systems operate at their desired angles - this reduces tire wear. Alignment is a complicated process and not all mechanics get it right. To have experts handle your car's alignment, visit Mike's Auto Repair.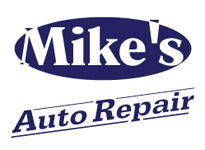 Heating and Cooling Services
, near
Lake Geneva, IL
Great people! We were traveling with my wife, daughter and our 8 year old granddaughter when the car overheated in the afternoon on a hot day. Mike's Auto pulled the best mechanic off another job to analyze the problem, a leaky fitting. They were not able to get the part the same day, but filled the car with a gallon and half of antifreeze and hoped we'd make it home. Here is the part that sets them apart. He wouldn't accept any payment, just shook hands and wished us safe travels. I'm so impressed. I'm 84 and had lost faith in this kind of old school kindness.
Dave Collins
, 07/19/2022